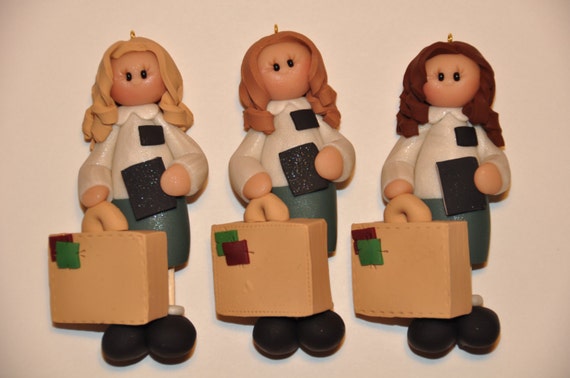 Aren't these ornaments adorable?? Missionary Momma Michelle Lott has an amazing talent I am so excited to share with all of you!
Wouldn't one of these look great on your Christmas tree? How about as a fun gift for your missionary out in the field? They are each hand made of polymer clay by the amazing Michelle.
This is what Michelle has to say about her endeavors -
"I have been working with clay for about 25 years. It all started as a hobby in high school until I began working at a craft store and became addicted to this medium. I traveled around Virginia teaching classes and doing demonstrations to help pay for college.

When I began my family, I just wanted to stay home with my kids and my little hobby made it all possible. My studio is my kitchen and my staff are my four children and sometimes my reluctant, but supportive husband. My favorite part of my job is knowing that many of my creations will be hanging on other families trees, as keepsakes, for years to come.

I do this to help my kids with their missions. Elder Lott, serving in Kansas, is the first to serve, but I have three to go! In my spare time I like to work out and eat ice cream. Not always in that order. haha!"
Both sister and elder ornaments are in-stock and ready to ship. They come in a variety of hair style, hair color and skin tone combinations to resemble your missionary. At only $15 each, they make a great gift for parents, grandparents, and one that loves a missionary.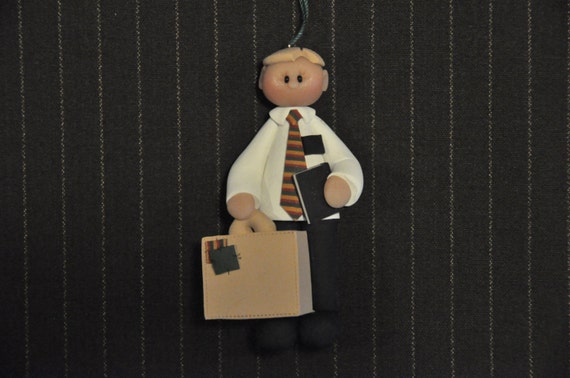 Place your order soon to guarantee arrival in time to decorate your Christmas tree!
How about these cute baptism ornaments? They make a great gift for new converts!